Aesthetic cosmetic dentistry has become more attractive to dental patients seeking to rejuvenate their teeth, for while the eyes are the doorway to the soul, a person smile is their hello to the world.
Dental Point Clinic has opened office in Pattaya to enhance the power of your smile through the most up-to-date whitening and brightening techniques inThailand.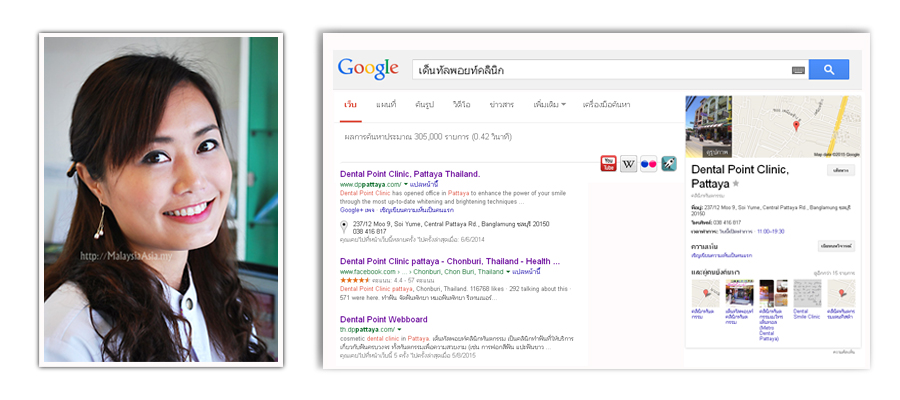 No matter how your teeth are ,the dentists at Dental Point Clinic guarantees 100% satisfaction at a fraction of the cost in western clinics. require COOL LIGHT WHITENING, porcelain veneers, composit veneer, bridge &crowns, implants, white filling,amalgum filling,orthodontics,retainer, diamond fixed or general dentistry (teeth cleaning/scaling and polishing, root canal treatment, tooth impaction,tooth extraction or sealant) works.
Dental Point Clinic understands the need for dental patients to feel comfortable with their dentists and Dental Point Clinic in Pattaya will strive to establish beneficial relationships with our patients to maintain your dental health for all the years to come.
At present Dental Point Clinic (Pattaya) is offering an introductory price for the COOL LIGHT WHITENING/50% discount from 9,900 baht Only 4,950 baht. (it's not include cleaning) Extend the life of your teeth and sweeten your smile in 30 minutes with thebest dental clinic in Pattaya Thailand.
For a free consultation contact Dental Point Clinic via online or telephone.Online at [email protected]:
Or Tel : ++66 3841 6817 ,++66 80 5705170