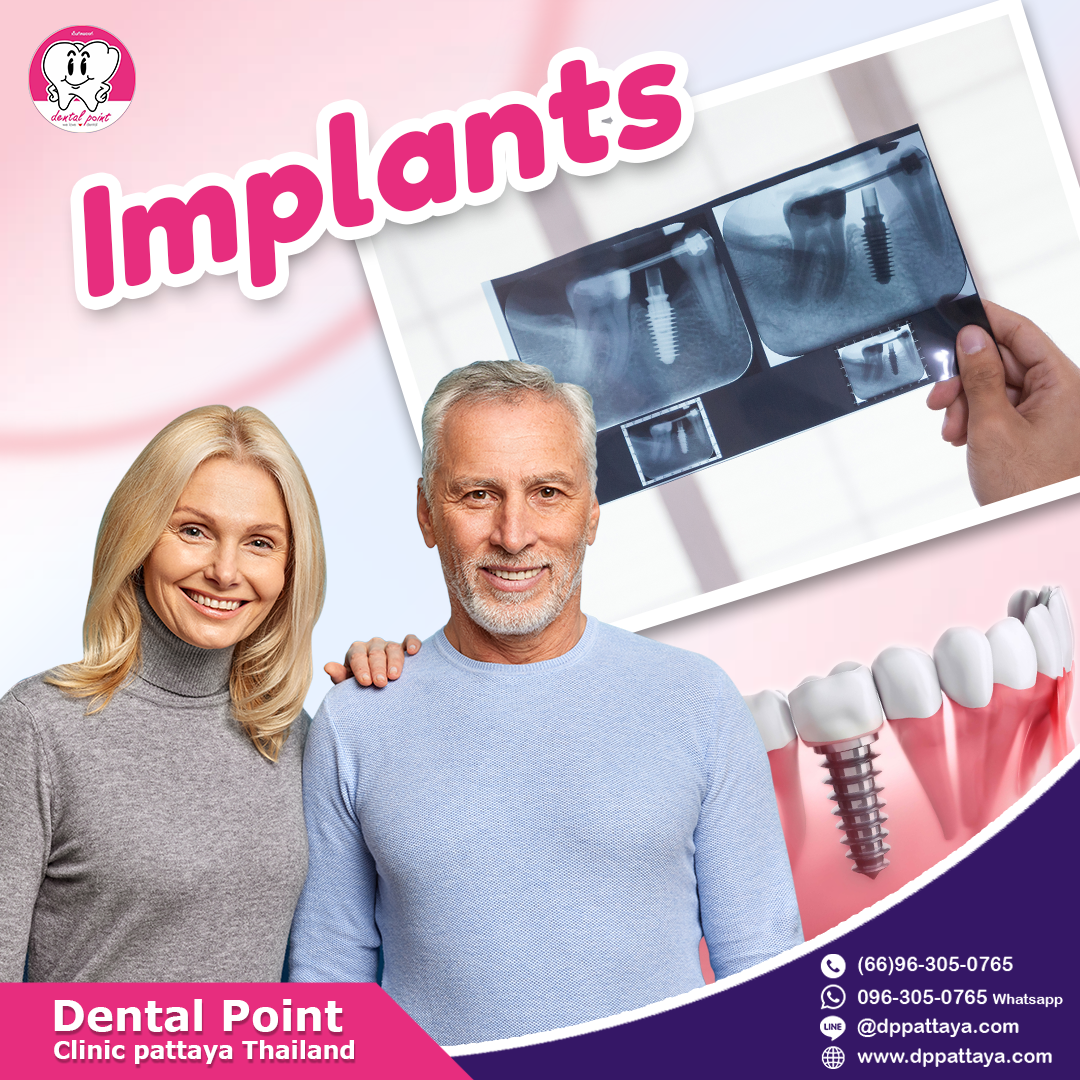 Implants are devices or materials that are surgically or minimally invasively placed into or onto the body to replace or augment a missing or malfunctioning body part. They can be used for a variety of medical conditions, such as joint replacements, dental restorations, and breast reconstruction. Implants can also be used for cosmetic purposes, such as breast augmentation or facial contouring. The success and longevity of an implant depend on various factors, including the type of implant, the individual's health and lifestyle, and the skill of the surgeon.
For those people seeking to replace small bridges, removable partial dentures and even missing single teeth, a dental implant is an increasingly popular procedure for both functional and aesthetic reasons. The implant itself is a specially-fabricated titanium screw set into the jawbone as the first step in replacing a missing tooth. Titanium's hygienic compatibility with the human body and its durability makes it the perfect element for an implant anchor as the bone grows around the implant to hold the replacement tooth in place.
The varied benefits of dental implants
Dental implants are a popular treatment option for replacing missing or severely damaged teeth. They offer several benefits, including:
Improved appearance: Dental implants look and feel like natural teeth, and can help to restore a patient's smile and confidence.
Better function: Dental implants can help to restore the ability to chew and speak properly, which can improve overall quality of life.
Durability: Dental implants are designed to last for many years, and with proper care and maintenance, they can last a lifetime.
Preservation of jawbone: Dental implants stimulate the jawbone, helping to prevent bone loss and maintain the natural shape of the face.
Convenience: Dental implants do not require special care or removal for cleaning, unlike dentures.
Comfort: Dental implants are secure and stable, eliminating the discomfort and embarrassment of ill-fitting dentures.
No effect on adjacent teeth: Dental implants are independent structures and do not rely on adjacent teeth for support, so they do not affect the health of other teeth.
Cost-effective: Dental implants are a cost-effective solution in the long run, as they can last a lifetime.
It's important to note that dental implant surgery is a complex procedure that requires a skilled and experienced dentist or oral surgeon to ensure the best possible outcome.

Dental Implants Procedure
The procedure for dental implants requires the placement of the titanium screw into the jaw. Approximately 6 weeks will have to pass before the dentist can see if the jawbone has accepted the implant. Once that has occurred you will be fitted with your new tooth (teeth) and regain the confidence to smile and eat as never before.
Pure titanium implants are produced in accordance with the highest quality and hygiene standards. A gentle surgical procedure is used to place the implants in the jawbone. The implants remain undisturbed for a period of usually 6 weeks (in healthy patients with good bone quality and quantity), while the bone remodels around them, forming a strong biological bond, similar to the bone between your natural tooth roots and jawbone.
Your new replacement teeth, which will be custom made with both functional and cosmetic needs in mind, will be firmly attached to the connector. Fabricating your new teeth.
Implant with crown
35,000
Baht