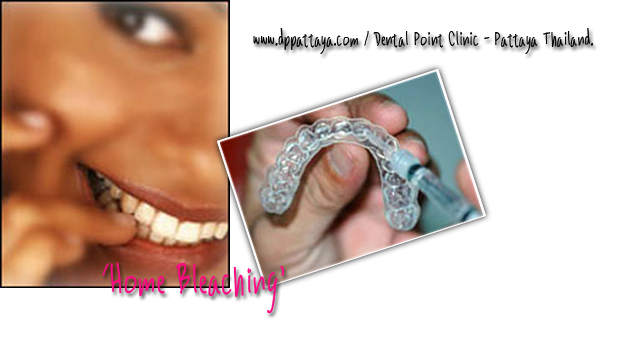 Before Bleach : Before either option the dentist will evaluate your teeth and oral hygiene to be sure you are a good candidate for bleaching. Here are some things to keep in mind :
1) You must practice good oral hygiene for lasting results.
2) You must treat any pre-existing conditions before bleaching. (i.e. filling, scaling, extractions, etc.)
3) Please inform the dentist if you have sensitive teeth or any other special considerations.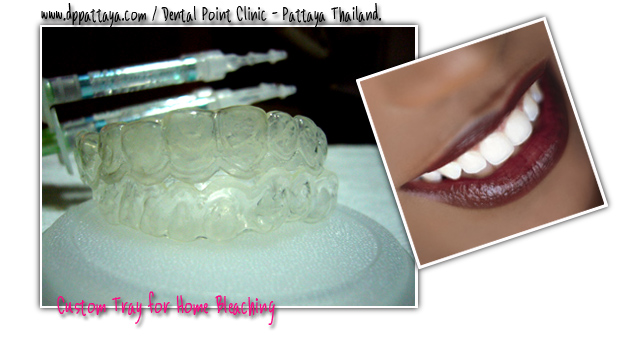 Bleach Tray
your tray is a very soft, thin plastic giving it a comfortable and precise fit.
Remove tray after you wake.
Use your toothbrush to gently clean tray.
Always put your tray in its storage case to prevent damage.
Bleaching Instruction
You will receive a custom mouth tray, bleaching gel and a storage case for your mouth tray. You will also be given an instruction leaflet for use at home.
Always keep your mouth tray in its case to prevent damage when not in use.
It is very important to store bleach in the refrigerator at all times. (not tray)
It is best to bleach at night when sleeping. This allows 6 – 10 hours.
You may bleach during the day if preferred but you must not talk while bleaching. Saliva produced during speech weakens its effect.
The bleach is sticky and adheres on contact for sustained release, do not be concerned with leakage.
Your teeth may become a little sensitive, this will subside quickly.
If they become very sensitive, use the desensitizing gel or contact the dentist.